Changes to voicemail
22 Nov 2012
The University voicemail service is migrating to a new platform on 27 November.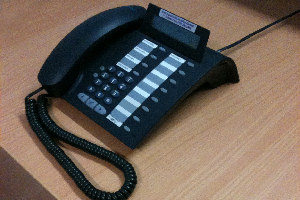 Your existing mailbox greeting and setup will remain in place, but there will be changes to how you access and manage your messages on the new service.
You can find full instructions for use of the new service at:
Any voicemail messages you have saved before 27 November will remain on the old service until 1 January 2013. To access these, you will need to access the old voicemail service: for instructions, see the Voicemail web page.
If you have any questions about this change, please contact: