Join us to celebrate Donor Pin Week
27 Apr 2012
From Monday 30 April to Sunday 6 May, The University of Manchester will be joining universities across the country in celebrating the transformational effect of higher education philanthropy during Donor Pin Week.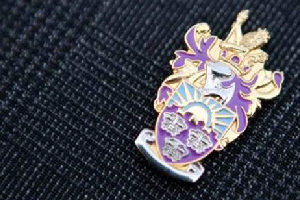 We invite all of our donors to join us in celebrating 'giving the gift of knowledge'. We encourage you to proudly display your pin badge all week.
Donor Pin Week is an event dedicated to recognising the support that our donors provide, which ensures The University of Manchester and universities across the UK continue to play a vital role in sustaining and developing the economic and environmental well being of communities locally and nationally.
Universities make a considerable contribution across society as a whole and have a lasting effect by improving the prospects of each and every student academically, personally and professionally through the breadth of experience, skills and knowledge gained. We thank all our supporters for making these possibilities a reality for current and prospective students.
To learn more about the national Donor Pin Week campaign, visit the website:
Why not send us a picture of you wearing your pin?
For more information about supporting The University of Manchester, contact: