Sweet Mandarin: A Family History by Helen Tse
17 Feb 2012
Wednesday 29 February 2012 (1pm - 2pm) at The Kanaris Theatre, The Manchester Museum.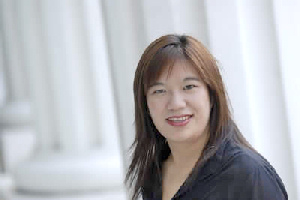 The Confucius Institute
Free Public Talks On China
Helen Tse's debut novel Sweet Mandarin tells the story of three generations of Chinese women making their mark in Manchester, beginning with her grandmother, Lily Kwok, the first woman to set up a restaurant in Manchester, before Chinatown was established. When Sweet Mandarin was published in 2008 it became the first ever novel by a British-born Chinese author to be published in the UK.
The Confucius Institute at The University of Manchester is delighted to welcome Helen to talk about her incredible family story and read extracts from her novel for this special event in conjunction with Manchester Histories Festival.
The Confucius Institute public talks are free and open to all. There is no need to book, just come along on the day.
More information about the event:
More information about the Confucius Institute: