Information for staff working with external printers
12 Apr 2011
Review of print providers completed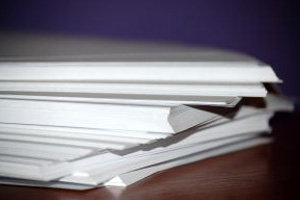 The University's list of contracted suppliers for external print providers has been reviewed to take into account a number of companies which have ceased trading over the past 12 months.
Print suppliers appear to have been particularly hard hit by the difficult economic climate and all the signs suggest that these volatile market conditions will be around for at least the next 12 months.
Because of this uncertainty, the University has elected not to undertake a full EU procurement at this stage, but to wait until the market becomes more stable. 
The Procurement Office, working with the Communications, Media and Public Relations Division, has therefore reviewed the current providers (contracted and non-contracted) as an interim measure.
The suppliers have been assessed on the type and range of services they offer and have been chosen to supply the University for the next 12 months.  Please note that this list will not be added to during the interim period, but we will continually monitor suppliers and the marketplace.
The nominated list of suppliers can be found in the:
This lists suppliers and indicates what kind of work they can deliver.  It's worth remembering that there are a range of print services on offer within the University so you should approach the following services first, before using an external supplier:
Printing
Photocopying facilities
If you would like further advice on the suitability of printers please contact:
Jane Naylor
Design Manager
Communications, Media and Public Relations Division
Email :   jane.naylor@manchester.ac.uk  
Visit: