Online registration for staff and students at Sugden Sports Centre
24 Sep 2009
Use your University ID card to register, book activities and gain access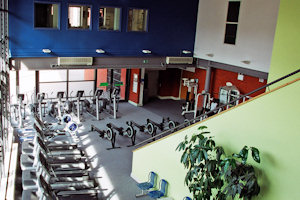 Quick and easy registration, no need to queue at reception in the Centre, book activities at any time that is convenient to you – even when the centre is closed!
TO REGISTER
Log on to:
Select 'Registration' from the left hand menu
Stage 1:  University of Manchester Students and Staff click on 'login'
On the Central Authentication Service page, enter your University IT username (e.g. mjrt9xy9) and password.
Stage 2:  Your details will appear on the registration page
Add your contact number or email address so that you can be updated if there is a class/activity cancellation.
Check that all of your details are correct and then click 'Confirm and Register'
You will then be issued with your reference number which will be your membership number at Sugden Sports Centre. MAKE SURE you write it down.
You are now able to:
Add activities to your basket to purchase and book online
Choose the membership package to access the gym and swipe your Student or Staff ID card at the entrance gates of the centre to gain access.
TO BOOK ACTIVITIES ONLINE
Visit:
Select 'Bookings' from the left hand menu
Step 1:  Enter your reference number in the first box. Enter your surname or postcode in the second box.
Step 2:  Select Sugden Centre.
Step 3:  Select the activity of your choice.
Step 4:  Click on your preferred time and date for the activity.
Step 5:  Ensure that the review of your selected activity is correct. If so, click on 'Book it Now'.
Step 6:  Ensure that the member and payment details are correct. If so, click 'Book now'. If you would like to book additional classes, please click 'Continue Shopping' in the top left hand corner.
Step 7:  When you have completed your booking, select 'Print receipt'. Your print summary will appear on screen. Select 'Print', or 'Save a copy'.