Research Profiling Exercise 2009 Update
14 Sep 2009
From Professor Dame Nancy Rothwell, Deputy President and Deputy Vice-Chancellor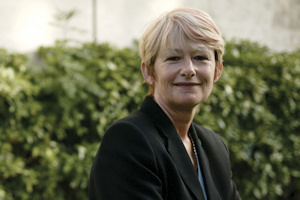 Dear colleagues
You will remember that in July I wrote to you outlining the Research Profiling Exercise that the University was to undertake. I am now writing to inform you that the exercise is about to begin and that the input of academic members of staff is required.
This exercise aims to create an accurate, up-to-date set of research profiles which will be of great value when it comes to developing future research priorities, informing funding decisions and preparing the University for the forthcoming Research Excellence Framework. You can find out more about the profiling exercise at:
Full guidance on the exercise, including the criteria and working methods for each of the assessment panels, can be found at:
This first (pre-assessment) stage of the exercise begins on Monday 21 September and involves academic staff (except honorary staff or those with teaching-only contracts) reviewing their own existing research profile and providing text contributions to give more detail about their research activity.
To do this, you should log into the University staff portal which will enable you to view your own profile. The portal can be found at:
After logging in you will find your research profile data on the home page of the portal. The information that you will see there has been collated from existing University records. You will be able to review:
your research outputs between 1 January 2005 and 31 December 2008 (data derived from Manchester eScholar)
expenditure on research projects for the financial years 2006/7; 2007/8 and 2008/9 (data derived from Oracle Financials)
annual total supervised postgraduate research students and successful completions by those students within the period 2006-2008 (data derived from Campus Solutions)
You will also be asked to provide any further information that you would like to be included in your research profile. If you have any queries regarding the information currently held then you should contact your local research administrators in the first instance.
The review process will begin at 12 noon on Monday 21 September and the portal page will remain open until 12 noon on Friday 16 October, after which no further contributions can be submitted.
The information that you provide will be used by the assessment panels which will meet during November and December 2009. Feedback on the outcomes of the Profiling Exercise will be provided to individual members of staff early in 2010.
I would like to thank you in advance for contributing to this exercise.
With best wishes
Nancy
Professor Dame Nancy Rothwell
Deputy President and Deputy Vice-Chancellor