Complete the Staff Survey 2019 in private
05 Mar 2019
Rooms are available this month for staff to complete the survey in private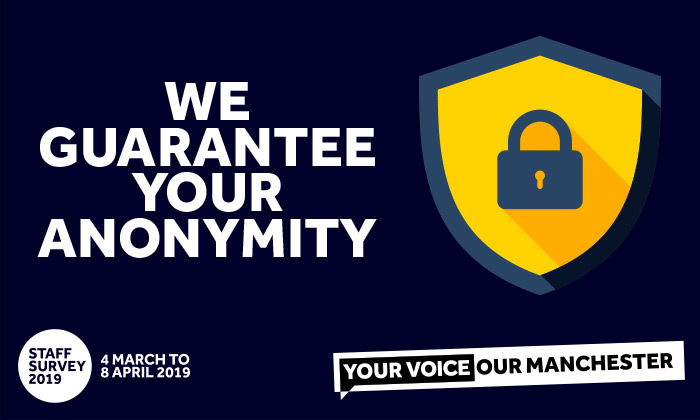 As you will now know, the Staff Survey 2019 is now underway. As ever, your anonymity is a priority, and our external consultants, Capita, will handle your survey responses confidentially. 
However, if you would like a quiet space to answer the survey in private, without any distractions, there are rooms available in the Samuel Alexander Building this March. There's no need to book, just turn up at the following times:
Room A2B - Samuel Alexander Building
Thursday, 7 March 2019: 4:00pm – 5:00pm
Tuesday, 12 March 2019: 7.30am – 9:00am
Thursday 14 March 2019: 3:00pm – 4:00pm
Monday, 18 March 2019: 7.30am – 9:00am
Wednesday, 20 March 2019: 2:00pm – 3:00pm
Thursday, 28 March 2019: 2:00 – 3:00pm
The rooms have been organised by Jayne Hindle, Head of School Administration in Humanities and Staff Survey PS Champion.
Your thoughts count 
Staff Survey 2019 launches on Monday, 4 March and runs until Monday, 8 April.
You will receive an email or, if you don't work at a computer, be given the chance to fill in the Staff Survey form. It only takes around 15 minutes to complete, and you can be sure that all the information you supply will be anonymous and treated in strictest confidence. This is because the Staff Survey 2019 is being administered on the University's behalf by an external company, Capita.
The survey results will be published in June.