Jimmy Pickering is making a difference
05 Feb 2014
I work and volunteer to engage and inspire young people in Greater Manchester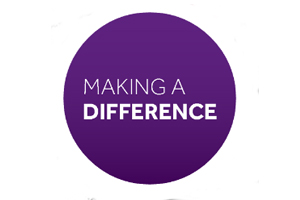 As part of the Undergraduate Recruitment and Widening Participation team at the University, I work primarily as a Co-ordinator on our flagship post-16 widening participation scheme the Manchester Access Programme (MAP). With over 560 local state college students on the programme this year, all with no history of higher education in their family, we encourage and support students as they work towards gaining entry to a research-intensive university.
My role involves co-ordinating some of the on-campus events and skills workshops we hold for students, as well as working with 125 academic colleagues as they supervise up to 6 students each in producing a fully academically researched and referenced essay.  It's all worth it when hundreds of inspiring students, such as Gulwali Passarlay, complete MAP and come to study at Manchester.
If you think you know any current Year 12 students who might be eligible for MAP in 2014, please direct them to the Manchester Acccess Programme.
Through volunteering as a mentor at local charity Reclaim, I worked over 6 months with a group of fifteen Year 9 boys from Salford who were looking to channel their enthusiasm and potential leadership skills in a positive direction. We attended Reclaim events every month as a group, playing football, rapping (not very well!) and showing academic staff around Salford to highlight the way the boys on the project perceived their local area.
Reclaim spreads a fantastic message that young people should be proud of their local area, and it was great to see the change in a number of the boys as they gained in confidence and took inspiration from meeting so many new people from around Manchester and Salford. Working with local young people is something which I both enjoy and think is vital for the future of Manchester, both in ensuring the student body of the University represents the diversity of the area's inhabitants and for allowing as many young people as possible the chance the pursue the opportunities they deserve.
More information
If you want to make a difference and support our social responsibility agenda at the University, please visit:
Or if you would like to share your story you can add it to: