Lifting of COVID restrictions - further guidance for staff and students
27 Jan 2022
A message from Professor Nalin Thakkar, Vice-President for Social Responsibility and Chair of the Campus Management Group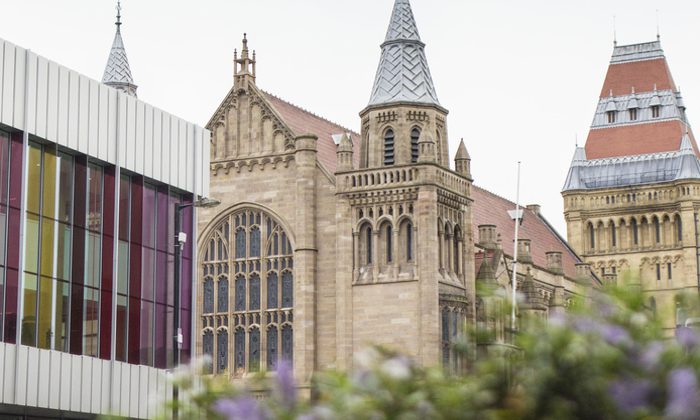 First of all, thank you to our staff and students who have helped everyone stay safe through the examination and assessment period on campus by adhering to our guidance. We are really grateful for your help.
We have continued to see a generally improving situation nationally and across Greater Manchester in terms of COVID-19 infection rates, which is encouraging.
Following the Government's announcement last week that confirmed that most Plan B measures introduced in December will expire on 26 January, as we said we would do, we have reviewed the new Department for Education (DfE) guidance and discussed our COVID-secure measures with Manchester's Director of Public Health.
All scheduled in person activity goes ahead as planned
As we had planned, and in line with the latest government guidance, all scheduled in person activity will go ahead on campus from next week (commencing Monday, 31 January), with Semester 2 teaching beginning on Monday, 7 February. We look forward to seeing everyone back and enjoying our campus experience.
Safety on campus
One of the elements of the DfE guidance is for us to consider the approach to managing the virus in the wider society and to conduct risk assessments in light of this for our particular circumstances.
While restrictions have lifted and a sense of normality is returning, we are still in a pandemic and need to be particularly mindful of those who may be more vulnerable to COVID and the disruption COVID can cause to planned in person activity through staff and students needing to isolate.
Following discussions with Manchester's Director of Public Health and consistent with the approach taken by the city and other HEs in Greater Manchester, we will revert for now to our September 2021 approach.
We strongly recommend everyone wear a face covering while moving around indoors on campus. We expect that you will wear face coverings in lecture theatres and large teaching spaces, and they may be required in other areas. Face coverings will be available in all teaching spaces and other locations around campus. This recommendation regarding face-coverings will be reviewed in the week beginning 21 February.
Social distancing is no longer legally required, however please continue to follow any safety signage and guidance you receive from staff, both in teaching settings and elsewhere around campus.
Of course, wash hands and use hand sanitiser regularly. Sanitiser dispensers will still be available at key points around campus.
We strongly recommend that you get vaccinated and take up your booster vaccination
Test yourself for COVID twice a week (even if you have no symptoms) – testing kits are available from catering outlets on campus. If you have COVID-19 symptoms or test positive, please follow the latest guidance on self-isolation.
Advice to those of you who are clinically vulnerable
Although there is now no requirement to shield for anyone who may be clinically extremely vulnerable, if you are concerned about your health risks, you should discuss this with your line manager in the first instance who can liaise with our occupational health team to make any necessary adjustments to allow you to work safely.
Working from home requirement lifted
For those members of staff who were required to work from home under Plan B, as we have done previously, we are providing you with a week's notice to return to your pre-Plan B work patterns. So, if you had been working under a hybrid approach you should revert to that from Thursday, 3 February 2022. If you have questions regarding arrangements in your own Faculty, Schools or Directorates, you should speak to line managers who will organise work details locally.
We know this is still a challenging time for staff so will continue to offer a range of support for staff with caring responsibilities including 15 days of Coronavirus Special Leave in addition to our usual Special Leave allowance.
You can find more information about our COVID-19 guidance and staying safe on campus on StaffNet.
Nalin Thakkar
Vice President for Social Responsibility and chair of the Campus Management Group