University desk calendars out now!
10 Sep 2019
Get all set for the start the academic year with our popular planning tool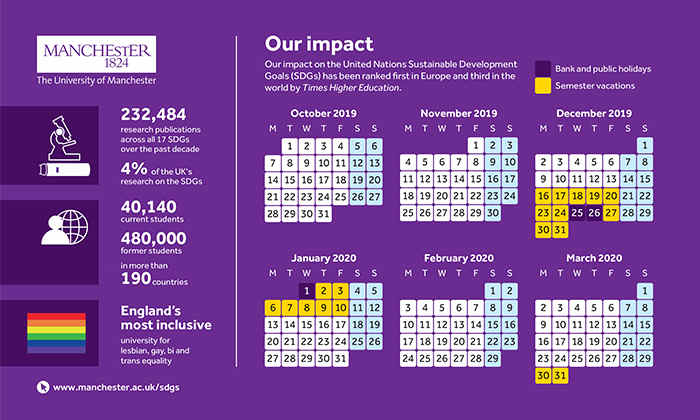 The University's desk calendar for the academic year 2019-20 is now available.
The calendar, which features semester and break dates and bank holidays, can be picked up from a variety of outlets on a first-come, first-served basis.
Pick them up at:
Division of Communications and Marketing, room LG020, John Owens Building
Faculty of Biology, Medicine and Health, room 3.63, Simon Building
Faculty of Humanities, email Bethany Pedder
Faculty of Science and Engineering, room C38, Sackville Street Building