FBMH excels at Making a Difference Awards
11 May 2018
The Faculty has received four winners and six highly commended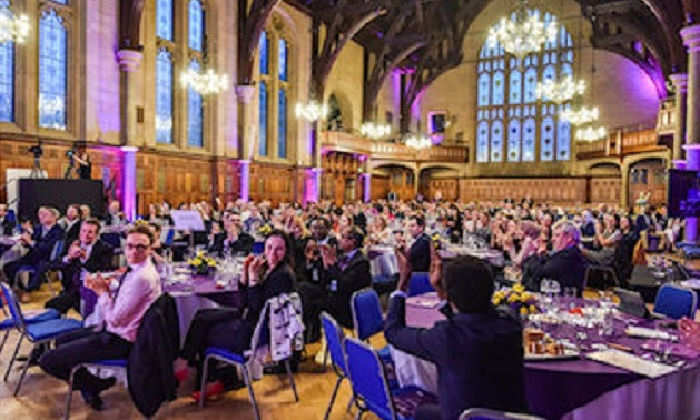 FBMH has excelled at the 2018 Making a Difference Awards with four winners and six highly commended.
The awards recognise and celebrate the outstanding achievements of our staff, students, alumni and external partners. This year there were 145 entries over nine different categories.
Vice Dean for Social Responsibility, Professor Mahesh Nirmalan said: "The Making a Difference awards celebrated the excellent work staff, students and volunteers across the entire University have undertaken in order to leave a lasting impact and legacy within the wider community we serve. In this context, the commitment, scope and depth that was evident in the contributions made by colleagues from FBMH was outstanding."
The FBMH successes were:
Outstanding teaching innovation in social responsibility
Winner: Senathirajah Ariyaratnam and Team, Division of Dentistry – Dental service learning
Highly Commended: Dr Joanne Pennock and Team, School of Biological Sciences – Our Research Your Life
Outstanding public and community engagement initiative (local Engagement)
Winner (staff): Dr Roger Harrison, Division of Population Health, Health Services Research and Primary Care – One Student, One Campus, One World
Winner (student): Joshua Strange and team – Homeless Healthcare student society
Outstanding Public and Community Engagement Initiative (public contribution)
Winner: Health eResearch Centre's Patient and Public Involvement Team – The H@PPI Forum
Highly commended: Carole Bennett and PRIMER Team – Primary Care Research in Manchester Engagement Resource
Emerging impact
Highly commended: Professor Andrew McBain and Team, Division of Pharmacy and Optometry – Wound care collaboration
Outstanding contribution to social innovation
Highly Commended: Professor Jonathan Green and Team, Division of Neuroscience and Experimental Psychology – IMPACT
Outstanding contribution to environmental sustainability
Highly Commended (Individual): Centre for Primary Care (CPS) Green Impact Team, School of Health Sciences – Green Impact Project Plus 2015-17
Outstanding Contribution to Widening Participation
Highly Commended (staff): Natalie Gardiner & Suzanne Verstappen, School of Medical Sciences – Malham Tarn Expedition
Winner, Dr Roger Harrison commented: "I was delighted to receive this award which really is a reflection of the huge efforts of a committed group of people and we have achieved a lot in a short time. It's hard work but great to get this recognition."
Member of the Homeless Healthcare Society and Year 4 Medical Student, Joshua Strange said: "The Homeless Healthcare Society is trying to improve the care received by some of society's most marginalised groups. Those individuals who often have the greatest need for high quality healthcare, yet have the poorest access to it. We organise free educational events for students, and also direct them to appropriate volunteering opportunities in relevant sectors. We hope that through this, tomorrow's healthcare professionals will be better prepared to support these important groups."
"We are thrilled that our work has been recognised by the Making a Difference Social Responsibility Awards. We have lots more plans to develop ourselves over the coming years – if you would like to get involved, find us on Facebook or email homeless.health.soc@gmail.com."
Senathirajah Ariyaratnam, Senior Clinical Lecturer in the Division of Dentistry said: "We are honoured and thrilled to receive this prestigious award. I think it is a timely recognition for our efforts to integrate Service Learning initiatives into our Humanising Dentistry curriculum  to produce globally adaptive and socially responsible dental graduates."
The evening closed with the poem 'Making a Difference' by Lemn Sissay, written for the Awards Ceremony. The poem shines a light on the people at The University of Manchester and beyond who make a difference to others. Watch Lemn's poem here.
A complete list of winners and highly commended nominations can be found here and a short film about each winner can be found on the Social Responsibility YouTube channel.
The Faculty will host a Celebration Event in early July to thank staff and students for their contribution to embedding social responsibility in all our work.